One of the best ways to increase the performance of your referral campaigns is to add rewards and incentives.
Whether it's a free ☕️, a 20% discount, or a month free – you can now use Referral Factory to issue unique coupons to both the person referring (as a reward) and the person invited (as an incentive).
This new feature is now available on all Basic and Pro accounts.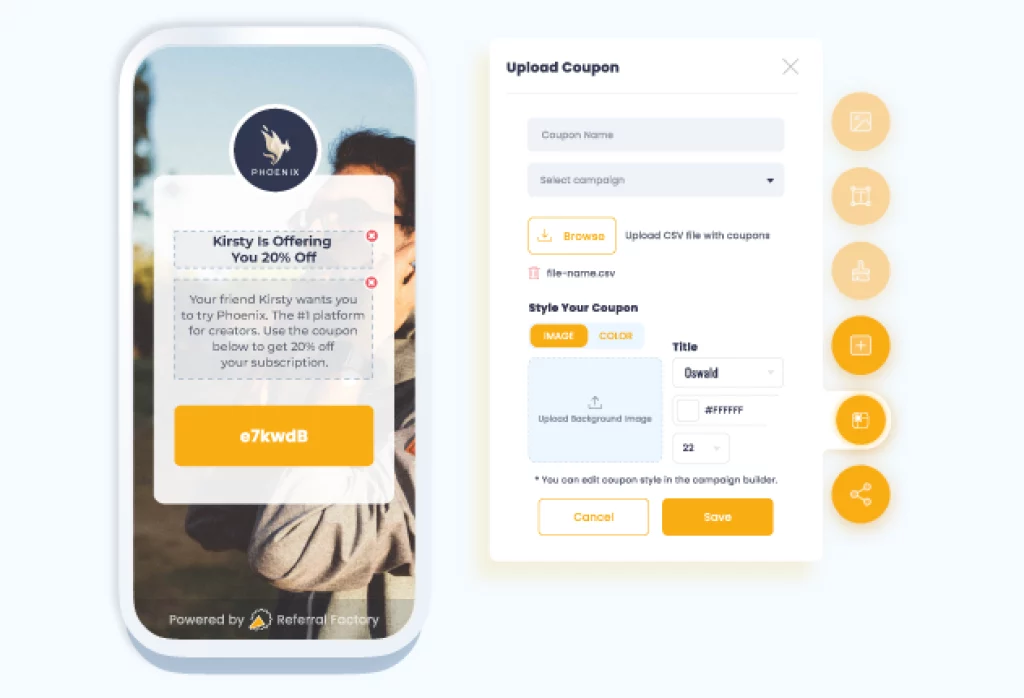 Our new coupon feature also allows you to use your own coupon codes to qualify a referred user when they convert. All you need to do is let Referral Factory know when a coupon is used, and we'll mark the user that received that coupon as converted!
This is how it works…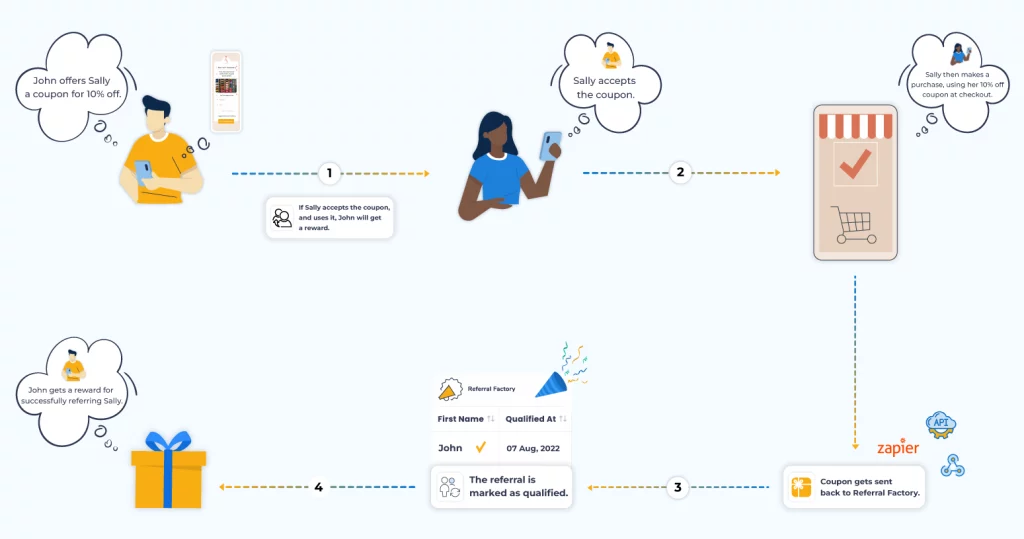 Schedule a demo if you'd like to know how to upload and issue your own coupons using Referral Factory 👇